Welcome to the Phoenix Branch!
The mission of the Phoenix Branch of ASCE is the advancement of the science and profession of engineering, in a manner consistent with the objectives of the American Society of Civil Engineers, with a particular emphasis on delivering value to the Phoenix Branch membership.
---
Monthly Luncheon
Date: August 9, 2017
Location: Because-Space for Life
3419 E University Dr., Phoenix, AZ 85034
Time: 11:30 AM to 1:00 PM
Cost: $25/$30 for Members/Non-Members by August 6, $30/$35 thereafter
August Luncheon:
Join colleagues and friends August 9th to learn about the $5.5 billion ADOT 2018-2022 Five Year Transportation Facilities Construction Program. This presentation will provide an overview of the Five-Year Program (highways, airports, transit, and highway support facilities), how the Program is developed, major projects across Arizona, status of funding, and challenges in implementing the Program. As time permits, process improvements recently implemented by ADOT will also be presented.
Speaker:


Dallas Hammit
Our presenter is Dallas Hammit, PE, the Deputy Director for Transportation/State Engineer at ADOT. Dallas has a Bachelor's Degree in Mechanical Engineering from the University of Wyoming.
Take a break and come enjoy lunch with friends and colleagues!
To register for this great presentation and networking event, please follow the link below:
.
Note: Luncheon registration closes one day before the event to provide time to coordinate food and seating. We do not ensure the availability of seating or food and beverages for walk-ins on the day of the event or late registrants. Thank you for registering on time. If you have difficulties with this policy please contact the Phoenix Branch President (Frederick.Tack@ghd.com).
Phoenix Branch Luncheon E-Mail Notices
E-mail notices are automatically sent to registered dues-paying members of the AzSCE Phoenix Branch regarding upcoming luncheons, meetings, special activities and other general information about the Branch. Notices are sent based on the e-mail address currently on file with ASCE Headquarters. You can update your ASCE membership profile by phone at 1-800-548-2723 or online at http://www.asce.org/myprofile.
If you are not a member of ASCE, but would like to receive e-mail notices, please fill out the form below and we will be happy to include you on Branch announcements. (Note: This list sign-up is only for non-members who wish to receive AzSCE Southern Arizona Branch announcements. Members will automatically received announcements as described above)

Privacy Notice: Your name and e-mail address will be held in strict confidence and will not be sold or shared with any other group or organization, and will not be used for any purpose other than providing information to you regarding the AzSCE Phoenix Branch.
---
Dream Big
The Dream Big film is now showing in Phoenix! Get the word out, and take the time to go see this film and support the future of our profession.
This film will be exclusively showing at the Irene P. Flinn Theater at the Arizona Science Center (https://azscience.org/theater) until August of 2018. Current show times are Saturday and Sunday at 9:30 a.m. and 4:30 p.m. In September of 2017, the film we begin showing during weekdays and mid-day times.
Narrated by Academy Award® winner Jeff Bridges, Dream Big: Engineering Our World is a first film of its kind for IMAX® and giant screen theaters that will transform how we think about engineering. From the Great Wall of China and the world's tallest buildings to underwater robots, solar cars and smart sustainable cities, Dream Big celebrates the human ingenuity behind engineering marvels big and small, and shows how engineers push the limits of innovation in unexpected and amazing ways. With its inspiring stories of human grit and aspiration, and extraordinary visuals for the world's largest screens, Dream Big reveals the compassion and creativity that drive engineers to create better lives for people and a more sustainable future for us all. DREAM Big is a MacGillivray Freeman film produced in partnership with American Society of Civil Engineers and presented by Bechtel Corporation.
If you are interested in supporting the Phoenix Branch of ASCE in promoting and advertising this film to students of all ages and places, please contact the Phoenix Branch President (Frederick.Tack@ghd.com).
http://www.asce.org/dream-big/
---
Upcoming Events
---
Phoenix Branch Sponsors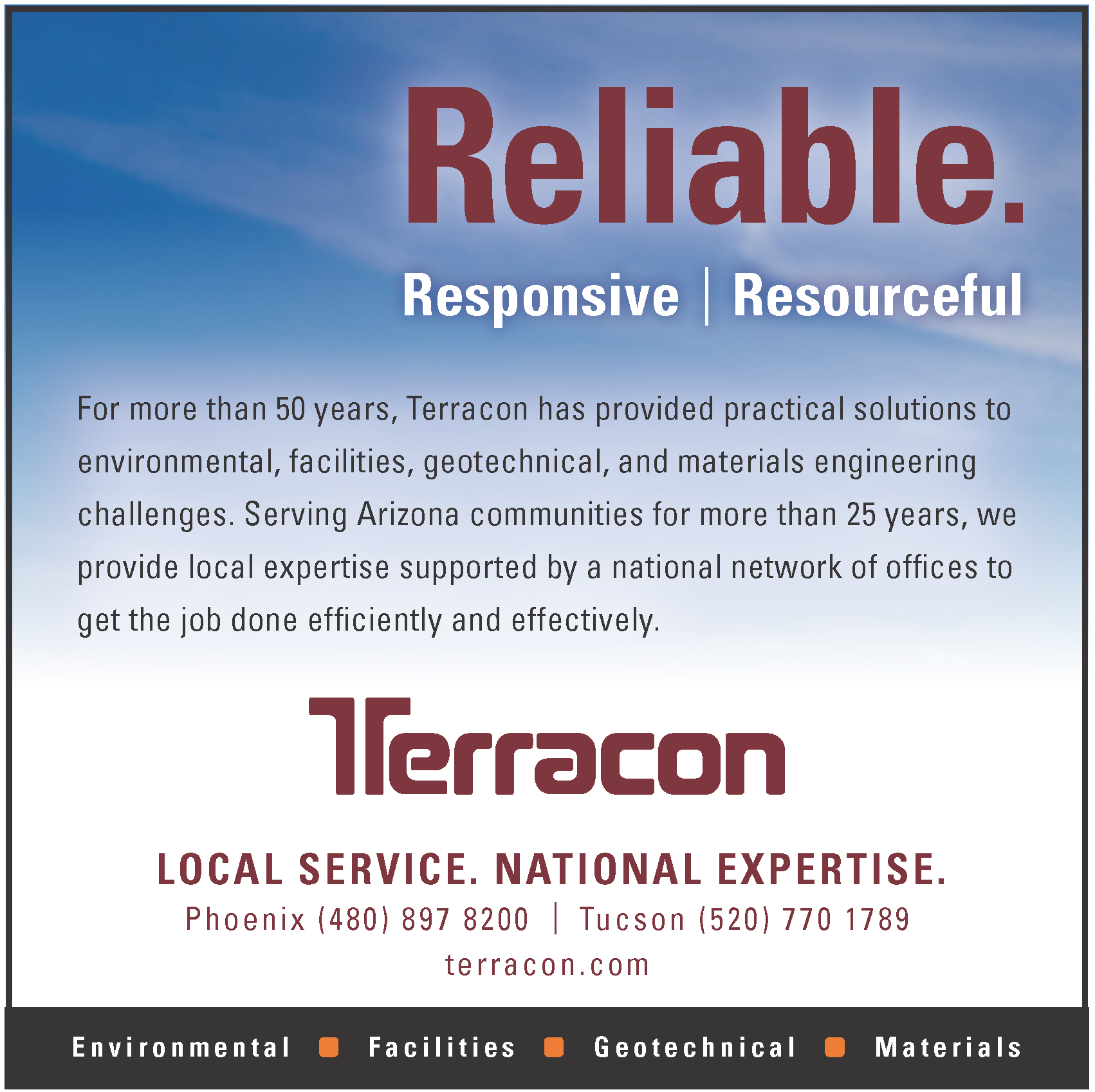 ---
ASCE Phoenix Branch 2017 Sponsorship
Sign up to be a sponsor of the Phoenix Branch via the Sponsorship Letter or online at:
http://events.constantcontact.com/register/event?llr=rbiy7mlab&oeidk=a07ee4lppb5c132a682
---
Other News
1st Annual Phoenix Branch Awards
Thank you for your participating and support of our inaugural Phoenix Branch Awards. We receive the most amazing nominations for the Projects of the Year (>$10M and <$10M). Our Branch Life Members have reviewed all nominations and selected the winners. Please attend our April Luncheon to learn a little about all the nominations and where plaques will be presented to the two winners. The winning nominations will also be posted on our webpage starting in May.
Life Members
The advancement to Life Membership in the American Society of Civil Engineers is an honor and unique accomplishment reserved for individuals who have made a long time contribution and commitment to the Society and the profession.  Furthermore, these members have reached the age of 65 years and have paid dues in any membership grade for a number of years such that when added to their age, the sum equals or exceeds 95. From now on, the dues are waived with the exception of the life member service fee, Branch and Section event fees, and conference fees.
As Life Members of ASCE, these individuals have represented to the people of this country the true nature of our people serving profession. They have endured many obstacles as you paved the way for us practicing today as well as future generations, and without their tenacity we would not experience our enhanced quality of life. Civil engineers are routinely the "unsung heroes" of the built environment, we thank them for their contributions to the health, safety and economy of our nation and the world.  True professionals in which all people may have confidence, they have dedicated their talent, time and expertise to the advancement and betterment of people. On behalf of the ASCE Phoenix Branch Board of Direction recognize them and thank them you for their contributions to civil engineering.
PHOENIX BRANCH LIFE MEMBER LIST
ASCE PB Life Member List

---
PDHs
Did you know you can earn Professional Development Hours (PDH's) by attending our luncheons? When you register for the event, you will get a notification of how many PDH's are available. It is incumbent upon you to verify with the appropriate registration jurisdiction that the issued PDH is eligible to meet its requirement.
---
Officers
Frederick Tack, P.E., ENV SP, M.ASCE, President
GHD Inc.
7600 North 16th Street
Phoenix, AZ 85020
Phone 602.216.7206
frederick.tack@ghd.com
Rob Lyons, P.E., CFM, President-Elect
JE Fuller Hydrology & Geomorphology
8400 S Kyrene Rd Suite 201
Tempe, AZ 85284
Phone 480.222.5715
Fax 480.839.2193
rob@jefuller.com
Laura Spencer, P.E., PhD, Vice President
Terracon
4685 S Ash Ave #4
Tempe, AZ 85282
Phone 602.239.4899
lmspencer@terracon.com
Larry Hanson, P.E., Secretary
Hanson Consulting Engineers, PLLC
2142 E Goldenrod St.
Phoenix, AZ 85048
Phone 480.231.4023
larryhanson-hansonconsulting@cox.net
Stephanie Templeton, P.E., Treasurer
NSB Group of Gannett Fleming, Inc.
3838 N Central Ave., Suite 1900
Phoenix, AZ 85012
Phone 602.553.8817
Fax 602.553.8816
stempleton@gfnet.com
Melanie Sikes, P.E., Past President
Carollo Engineers, Inc.
4600 East Washington Street, Suite 500
Phoenix, AZ 85034
Phone 602.474.4046
msikes@carollo.com
Membership Chair
AJ (Jiahua) Liu, E.I.T.
Hoskin Ryan Consultants, Inc.
5050 N 40th St, Suite 100
Phoenix, AZ 85018
Phone 970.691.4560
jiahualiu25@gmail.com
Outreach Chair
Vacant
George Whitten, Sustainability Chair
Carollo Engineers
4600 East Washington Street, Suite 500
Phoenix, Arizona 85034
Phone 602.329.1951
Fax 602.265.1422
gwhitten@carollo.com
---