Who we are
The American Society of Civil Engineers (ASCE), founded in 1852, is the oldest national professional engineering society in the United States. ASCE is dedicated to the advancement of the individual civil engineer and the advancement of the science and profession of civil engineering through education.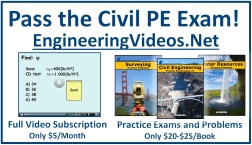 President's Message – February 2017

Mark Lamer, PE, MEng., M.ASCE
AzSCE President
Engineers Week is this month, starting Monday, February 19 and running the rest of the week. Engineers Week is a wonderful event that provides all of us the opportunity to get out there and share with kids why being an engineer is great. I am always surprised how many kids tell me something along the lines of: "being and engineer means that you are good at math" or "to be an engineer you need to be good at science and math". I like to use my time at schools during Engineers Week to explain and demonstrate that engineering is so much more than that. Get out there and shout it from the mountain top; we make the world a better place. Our responsibility and ability to provide sanitation and clean drinking water makes us more accountable for human health than doctors. We make a difference and impact people's lives every day, and do so many more great things.
2015 Report Card for Arizona's Infrastructure
---
---
Click on the graphic above for the full report card
Learn more…
The effects on EVERY citizen EVERY day